With Global Alliance, an International Network of Tech Public Relations Agencies, Launches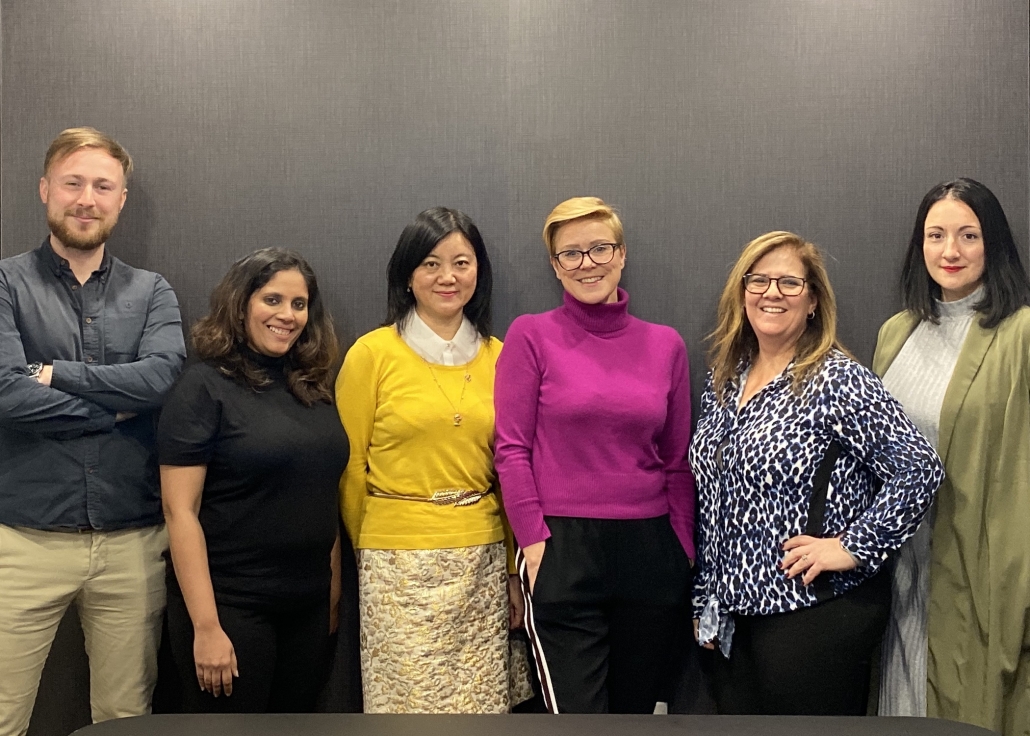 Singapore, January 8th, 2020 –  European tech PR and marketing agency With announced today that it has created a global network of technology public relations agencies, the With Global Alliance. The With Global Alliance is launching with founding members Bold (Southeast Asia), Affect (North America), Ideosphere (India), and WEdge (China), spanning 4 continents and 18 countries.
The With Global Alliance is designed specifically to support technology businesses and the founding members all have deep expertise in the field. Experience across the Alliance includes AI, blockchain, cloud, cybersecurity, and spans sectors including martech, fintech, cleantech and edtech, among others.
Founding members are already working together on global accounts, providing global strategic counsel as well as expert in-country execution. Experts from across the With Global Alliance members are working together as unified, global account teams to offer clients consistent delivery and streamlined reporting as they scale their communications across markets. Members are active in the U.S., Canada, UK, France, Germany, Spain, Italy, the Netherlands, India, China, Singapore, Indonesia, Malaysia, the Philippines, Singapore, Thailand, Australia, and New Zealand.
Members were identified after a detailed due diligence process and face-to-face meetings with shortlisted agencies in their markets. In addition to the tech focus and media expertise, key criteria were an integrated approach to marketing and communications, impeccable client references, long-term growth and profitability and leading-edge client servicing standards. All members are owner-managed agencies with hands-on senior teams and previous international agency experience.
"Being a European agency, we have always had a multi-market offer at our heart," comments Debbie Zaman, CEO and founder of With. "But as an Alliance, we are now uniquely well placed to support technology businesses as they scale, whether they are looking to enter new markets or grow existing ones. Global business is changing exponentially, whether it is trade deals, M&A or Brexit related, and our aim is to redefine how agile global PR and marketing delivers on that."
Oliver Budgen, Founder and Managing Director of Bold Singapore, added, "We've seen the seismic impact that technology has played in shaping global business, and the evolving needs of clients looking for subject matter expertise, driven by the insights needed to navigate the dynamic, digitally-connected environments they operate in.
We're really proud to be co-founders of the With Global Alliance with such impressive agency partners that share our values, vision and approach to driving value for technology clients. The With Global Alliance will allow Bold to truly embrace a global mindset, fueled by the cross pollination of ideas, best practices and technologies."
The With Global Alliance has already soft-launched with integrated global work for three different tech clients on projects including investor relations, events and traditional media relations. Joanna Derain, VP International at With, is working alongside With agency Founder and CEO Debbie Zaman on the delivery of global client work under the Alliance. Zaman becomes the Global President of the Alliance with an executive committee formed of the founders of Affect and Ideosphere as well as Derain as Global Company Secretary.
Rebecca Rosborough, CMO for MiQ, a Sunday Times Tech Track rising star, said "The Alliance has delivered exactly what we needed: agile but expert comms in the UK, US, India and APAC. The combined team knows the media we need to know, creates killer content that suits local markets and is helping get us in front of both customers and partners. They bring us proactive ideas that work both globally and locally. We are very excited for what we can achieve in 2020."
Due diligence is already underway with potential partner agencies in Eastern Europe, South America and the Middle East. Any tech agencies interested in joining the With Global Alliance should contact hello@withpr.com.
-ENDS-
For further information contact:
Oliver Budgen
Bold Singapore
About Bold Singapore
Bold Singapore is a creatively-led tech PR and marketing agency, helping ambitious technology businesses project their voice across the globe. With a relentless dedication to giving our clients an unfair share of attention, our expertise and insight in this space is unrivalled. It's what allows us to deliver impactful communications solutions that connect, engage and inspire. Whether it's fintech or adtech, global corporations, or fast-moving scale-ups, we understand how technology businesses work, and the bespoke communications strategies they need to reach their business goals.
About With
With is a multi award-winning European tech PR and marketing agency. The business is fuelled by a belief in the power of partnership. With partners with clients to truly understand their business goals and then use marketing and communications to forge their path to the future. Based in London and experts in technology comms and marketing in the UK, the multi-lingual, culturally-connected team also offers a frictionless experience across European markets.
https://apac.prca.global/wp-content/uploads/2021/09/PRCA-APAC-Main-1.jpg
0
0
Tara Munis
https://apac.prca.global/wp-content/uploads/2021/09/PRCA-APAC-Main-1.jpg
Tara Munis
2020-01-08 14:05:37
2020-01-09 09:25:41
With Global Alliance, an International Network of Tech Public Relations Agencies, Launches