Date/Time
Date(s) - 27/11/2018
9:00 am - 12:30 pm
Location: The Great Room, 3 Temasek Avenue, Level 17 & 18, Centennial Tower, Singapore 039190 (The Studio and Atelier Room)
This special Measurement Month conference is being presented by PRCA SEA in association in AMEC. The emphasis will be to showcase ideas and thinking from PRCA and AMEC members to make measurement matter within a PR consultancy or in-house team.
Topics of discussion will include:
Why the industry needs to move away from AVEs
Getting the client on board
What clients expect as best practice
The new M3 Measurement Mapper Tool Developed by AMEC
The value of integrated communications
Speakers include:
Francis Ingham MPRCA, Director General, PRCA, Chief Executive, ICCO
Emma Jenkins MPRCA, Senior Vice President, LEWIS
Serina Tan, General Manager, Allison+Partners
Niki Torres, Growth PR Lead, Skyscanner
Samantha Ng, Regional PR Manager, Ninja Van
Prashant Saxena, Head of Insights, Isentia
Eva Sogbanmu, Director of External Communications, JLL
Karen Chang, Senior Communications Manager Asia Pacific Accor Hotels
Julian Chow MPRCA, Head of Digital, Text 100
To view the agenda, please click here.
This event is part of AMEC Measurement Month 2018.
For sponsorship opportunities, please contact Tara Munis.
This conference is worth 15 points in the PRCA CPD Programme.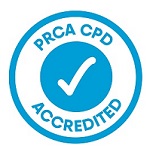 Bookings
Bookings are closed for this event.